We have a team of highly trained professionals working with us.
Scroll down to view more and read about their stories.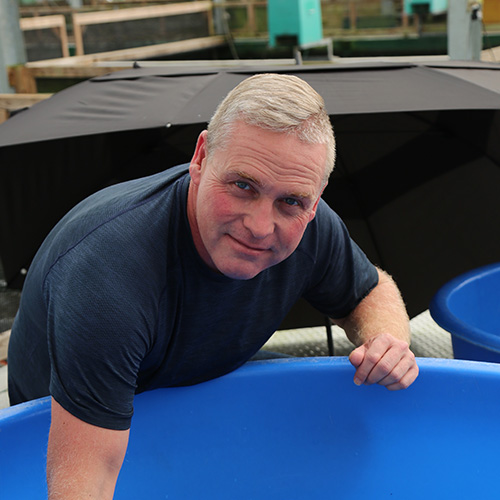 TONY PITHAM
MANAGING DIRECTOR
Koi Water Barn Ltd & Koi Water Barn Dubai
Coming from a long lineage of koi keepers in the UK, Tony's grandfather was one of the first English importers of koi into the United Kingdom beginning in the 1960s, thus beginning the family's keen interest into the art of Japanese Koi Keeping. Tony's father, the late John Pitham, set up Koi Water Barn in 1983 at the Lillys Farm site in Chelsfield Village. He rented a very small space and within few years he was able to leave his main job in the City of London as a Head Chef to concentrate on the koi.
Taking over the reigns of the business in 1998 after the his father's passing, Tony exceeded everyone's expectations firstly, by being the first non-Japanese Western koi dealer, along with his customers, to win the ALL JAPAN KOI SHOW in 2006. Tony has been given the privilege and honour of being asked to judge at the All Japan Koi Show in Tokyo on many occasions (a role that is highly respected in the international koi world).
Tony has also grown and expanded the business into new territories such as SOUTH AFRICA & more recently in 2017, along with business partner Dr Haidar Al Yusouf, setting up Koi Water Barn DUBAI, this being the first and only koi-specialist company in the Middle East. Tony's forte has and always will be, having the talent and keen eye to spot that X-Factor in all ranges of koi, and still visits Japan a number of times each year to hand-select individual pieces for our VIP clients as well as for our stores. Tony has a unique rapport with the best breeders in the world allowing unique access to both the best koi, and the best prices.
Tony's passion is also in consulting and advising on high level koi projects not only for hobbyists but also for hotels, large public spaces, garden centres and shopping malls around the world.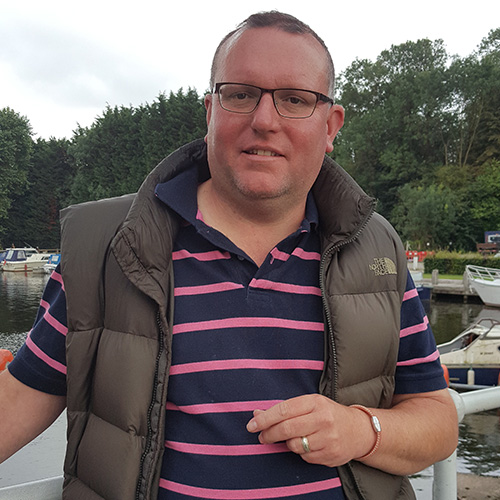 KEITH HOLMES
GENERAL MANAGER
Koi Water Barn ltd & KWB Viewing Pond, Wych Cross
Keith has worked at the Barn since 1996 and joined the Barn from Sparsholt College where he was studying ornamental fisheries management. Over the twenty plus years that Keith has been at the Barn he has co- authored 4 books on the subject of Nishikigoi & the art of koi keeping with Tony Pitham. Keith now fully runs the Koi Water Barn shop at Coolings Garden Centre and is a keystone member of the Koi Water Barn Ltd family.
Keith is well respected for being an all-around authority in the industry on the topics of koi-keeping, pond building, and most particularly, koi health (this subject is where his knowledge, decades of experience and personal interest merge and makes him most excited!)
He has had over 300 articles published worldwide, and more recently his concentration on our Social Media platforms have created a following in and of themselves: We are proud to say that his authentic, informative and entertaining FACEBOOK posts & Youtube videos have become a cult hit in the Koi World! As Koi Water Barn grows in the UK, Keith will continue to be responsible for overseeing, managing, and maintaining the high reputation we have worked over decades to build in the UK.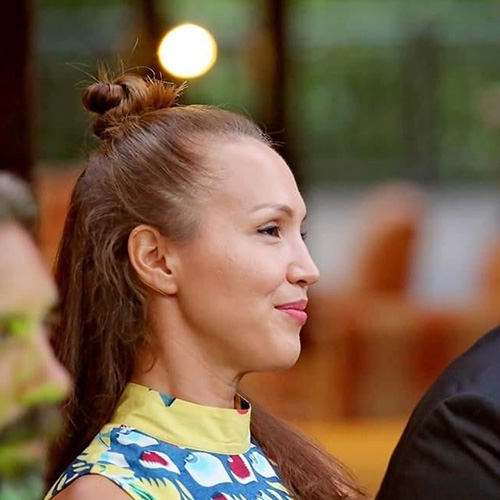 SAYA PITHAM
INTERNATIONAL COMMUNICATIONS
Saya (wife of Tony Pitham), is responsible for the worldwide branding and marketing of Koi Water Barn, be this in print, digital, or online. Saya is also heavily involved in the ongoing development of both Koi Water Barn UK and Koi Water Barn Dubai websites, and ensuring that these are both current and showcasing the best of what Koi Water Barn can offer.
Saya is responsible for organising our bespoke Trips To Japan: Saya lived in Japan during her childhood years and also worked in Tokyo in the media industry for many years before moving to the UK so is FULLY BILINGUAL and can navigate easily around Japan, making her an excellent tour guide of the country!
She continues to facilitate the bridge between our business and our Japanese counterparts, be they shippers, koi breeders and brand partners.
MAX GOODWIN
SHOP ASSISTANT
Max is one of the newest members of the team, joining after completing an Extended Diploma in Fisheries Management at Hadlow College and a Foundation Science Degree in Ecology at Sparsholt College. Max is a keen angler and aquatic ecologist – having previously completed work placements with the Wildlife Trust in the UK. Max has more knowledge in fish health/biology and fish food than plumbing but he's continuing to learn and gain more experience in the field.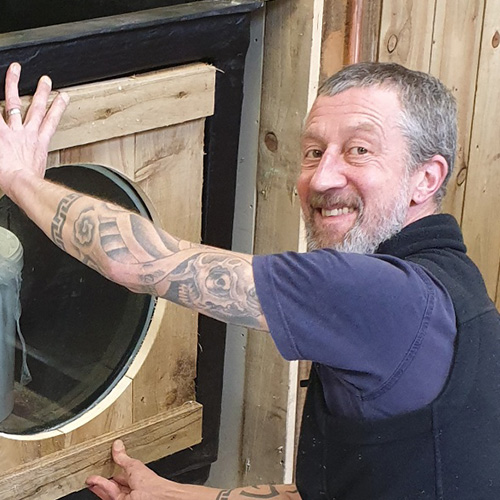 MICHAEL COULTON
MAINTENANCE AND SHOP ASSISTANT
Mick has been keeping koi since 2007, originally starting with a preformed pond with small koi before moving onto a bigger pond made from railway sleepers . Mick was a regular customer of Koi Water Barn and has self taught himself on many aspects of the koi hobby from his own experiences, along with advice from Keith whom he has known since the beginning, and also the books that Keith and Tony Pitham published. Mick takes care of the systems in both the shop and the Q-Room, along with the warehousing of deliveries.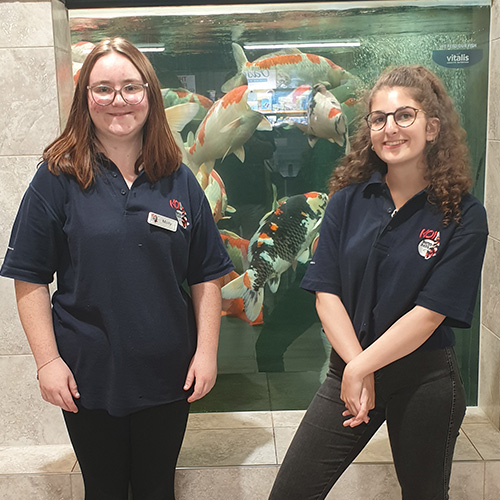 MOLLY AND ELLA
SHOP ASSISTANTS
Molly (Keith's Daughter) has been involved with the Barn for most of her life, and now works most weekends, and Holidays while studying at University. Molly also helps out with social media and website work during the week while away studying.
Ella is also at University but a bit further afield in Scotland so Ella helps us out over the busy Easter and Summer months when she has extended holiday time away from university.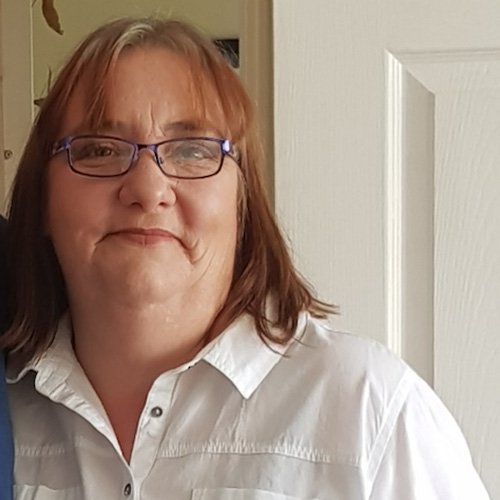 LISA HOLMES
ADMINISTRATION
(Wife of Keith Holmes), assists with the paperwork, and administration associated with the day to day running of a retail shop, and also when required in preparing point of sales for the shop and the numerous events held at Koi Water Barn.